HOW THE ADVENTURE BEGINS
DOWNLOAD BABYDRUMMER
The plugin is distributed as a 64-bit VST3 for Windows.
New version published: you can set volume changes for repeats, you can stretch repeats across multiple hits!
download BabyDrummer 1.0.0 [64-bit VST3]
ATTENTION! If you already use BabyDrummer​ DO NOT DELETE THE PREVIOUS VERSION as the current one is not straight compatible with it! You should do the following: keep the old version on the track (named 'BabyDrummer'), insert the new version right after it (named 'BabyDrummer 1'), use the Save Project function (top left corner) in the old plugin, use the Load Project function (top left corner) in the new plugin to load the project you've just saved. If the two plugins show the same beats (they should, just take a quick glance to make sure), then delete the old one.
BabyDrummer is a free audio processing software which is provided without warranty and no responsibility is accepted for loss or damage arising from its use. By downloading this software you are agreeing to these terms of use. BabyDrummer is free to use for both personal and commercial projects.
01
HOW IT ENDS
THE ADVENTURE WITH BABYDRUMMER NEVER ENDS
In case you feel some important feature is badly missing, let us know. Any ideas and suggestions are warmly welcome. Contact us on Facebook
You can also support further development (as well as new, fantastic plugins) by donating via Patreon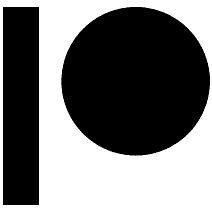 Become a Patron!
03
Copyright 2020-23 © Rose Hill Tribe. All rights reserved.